Get an overview of brewery organized events, Japanese sake events, and release dates of new products.
日本酒の通販CRAVITONについて

CRAVITON About us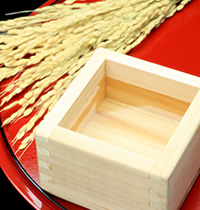 CRAVITON's origin is in the Japanese word "kurabito", who are those involved in making Japanese sake
Also, the word "crave" has the meaning "to desire something" (ex: food)
As people who handle food, something that is crucial for us human beings, we at CRAVITON hold a mission and great responsibility to work together with the "kurabitos" for further development in the industry
By providing information of sake from brewery across the country and on local delicious gourmet, CRAVITON will deliver the fresh products as soon as possible directly to every consumer. Through our work, we hope that your interest for Japanese sake will grow, which will lead to the further development of sake, and also the sake-making culture being shared with the generations to come.
There are many sake breweries producing Japanese sake throughout Japan. The taste and its strength differ depending on each brewery's environment, due to quality of the land, materials such as rice and water, and the professional brewer's traditional techniques.
Through this site, we would like to encourage people to compare various types of sake and discover the differences in its flavors and enjoy them individually.
In addition, we hope that you can also expand your knowledge in sake through pictures of sake brewing, and we also would like to provide further understanding about Japanese sake.
For everyone to enjoy Japanese sake even more, CRAVITON will not only introduce Japanese sake, but also provide various contents relating to it.
We would like this site to be exciting where you would think "I like Japanese sake even more than before!" "It was delicious, I would like to try it again!"
−−− The introduction of appetizers to enjoy with Japanese sake

As like the Japanese sake all over the country, every region has its very own sake appetizers. It is needless to say that the sake and the food that were made in the same region would go well together. It will enhance the flavor of the sake, making it even more special.
We will introduce these fine local dishes from all over Japan that will bring out your appetite when enjoying it with a glass of Japanese sake.

−−− The introduction of special recipes to try when enjoying your sake

We will be introducing exclusive recipes that can be enjoyed with Japanese sake.
Genuine Japanese sake that was carefully brewed can be enjoyed not only with Japanese dishes, but also with French, Italian, Chinese and many more.
By taking advantage of the fact that Japanese sake can be enjoyed with various types of cuisine, we will be introducing a variety of recipes. Furthermore, the sake brewers themselves would be passing us along some original recipes they use when enjoying their self-brewed sake.
Breweries who know everything about sake can share the best dishes to enjoy with your cup of sake!

−−− Enjoy Japanese sake with the right set of glasses.!

We will also be introducing glasses that can make you enjoy your sake even more. A nice glass will enhance the taste of the Japanese sake much more than expected. We would like people to enjoy their everyday meals with sakes in splendid glasses. You can send those glasses to that special person of yours as a present or a birthday gift! They will definitely be happy! We are preparing our online shop at the moment for you to be able to purchase them. Please stay tuned!

--- Go on a brewery tour with the "brewer view"! .

"I would like to visit the brewery!" Sake lovers would definitely want to go to the brewery. On this site, you can see the pictures taken inside the sake brewery. In the "brewer view", CRAVITON staffs will visit the sake breweries across Japan, and will report the surrounding environment of the sake breweries, and how sake is made. By conveying the attractiveness, we would like you to have a better understanding of Japanese sake. We will continue to update, so you will have the most updated pictures at anytime.
We will also be updating events and new products about Japanese sake. We will add contents that might help you enjoy your drink. Please feel free to check it out.
CRAVITON's future
By covering the Japanese sake throughout the country, we will be developing on a daily basis, and will be updating the CRAVITON website, making it easier to use. We would like to be a company that can contribute to the industry.
How can we tell and share the taste of sake, which is difficult to convey in words, in a way that people can understand?
How can we convey tradition and culture of Japanese sake to more people?
What can we do to protect the genuine Japanese sake from historic sake brewer across Japan?
We will strive for the increased interest of Japanese sake, and revitalize the sake brewery industry from both the producers and the consumers.
<When hearing Japanese sake, we think of CRAVITON!>
To be a place to be trusted and relied, we will focus on giving a hand and be the resource for further prosperity and expansion of Japanese sake industries.